Ontario Pathfinders
Leading young people to Christ and training them for service.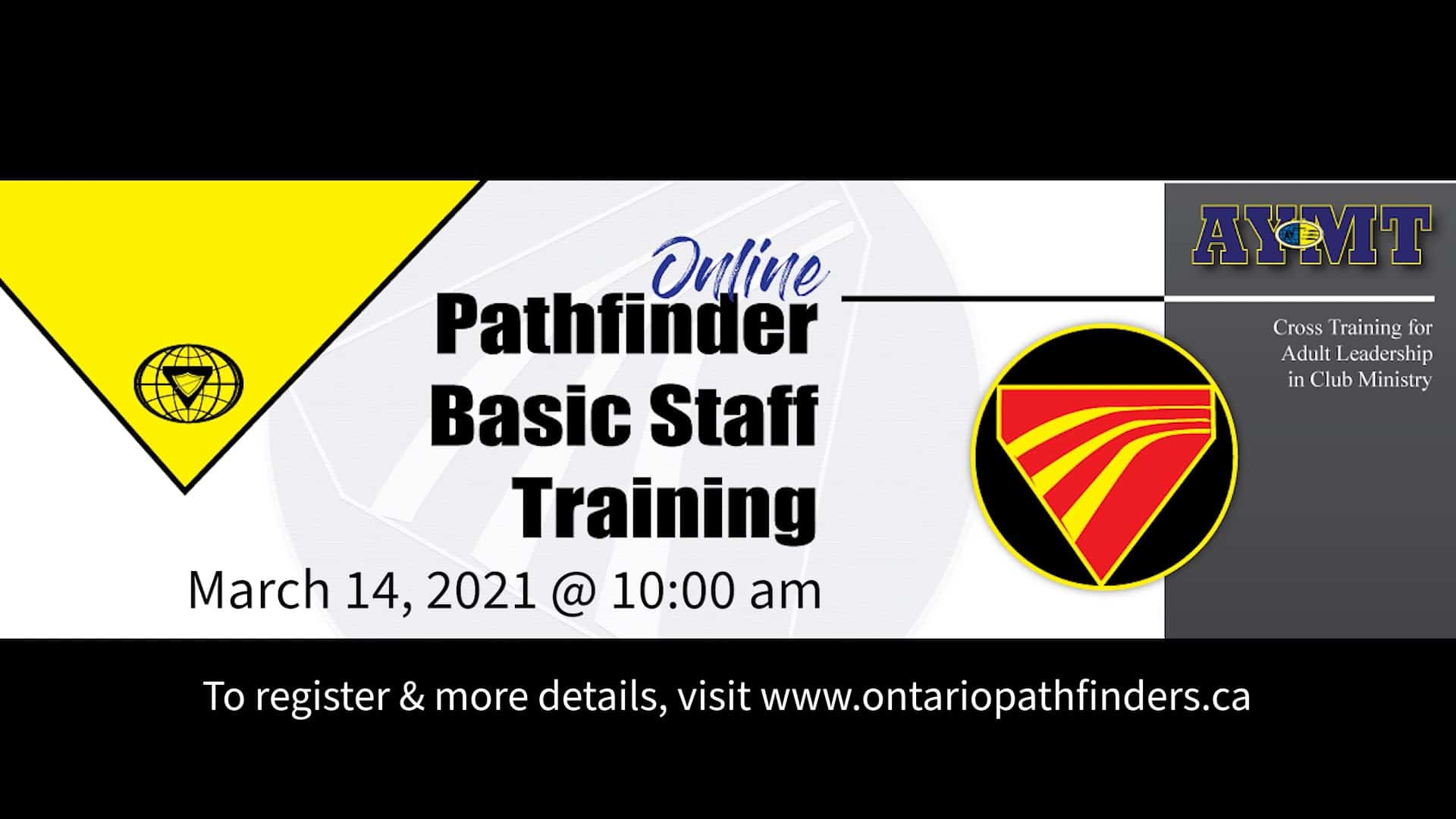 Conference PBE awarding to be livestreamed on this website on March 6 at 8:30 pm. Don't miss it!

Pathfinders are invited to take part in the Walking and Working With Jesus (WWWJ) Evangelism Initiative. Learn more…

Live streamed every Sunday at 7:30 pm on our Ontario Pathfinders YouTube channel & Facebook page.

This is required for all Pathfinder club leaders and a prerequisite to the Master Guide course.

Online Resources
Please find helpful online resources for club ministries especially during this time of COVID-19 pandemic. Be safe!

The 2024 "Believe the Promise" International Camporee will go west to Gillette, Wyoming.
Camporee
2024 International Pathfinder Camporee
Start planning and saving for this big Pathfinder event on August 12-17, 2024 in Gillette, Wyoming.