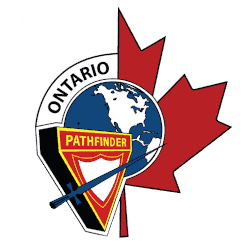 SUBMISSION OF NEW AY HONOURS
Everyone is encouraged to develop new AY Honours for submission to the North American Division Youth Department through the Ontario Conference Pathfinder Ministry.
As you put together together your proposal, kindly take note of the following philosophy, guidelines, checklist, and standard operating procedures:
* Philosophy of NAD AY Honours
* Honours Submission Guidelines
* Standard Operating Procedures (to process your submission and to support/coach you during the piloting/submission process)
If the proposed honour is approved by NAD, it is given an oval shape. However, if it is either rejected by the NAD Pathfinder Advisory or not relevant outside the conference or union area, then it can be submitted to the Ontario Conference Pathfinder Department for approval as a conference AY Honor.  If that is the case, a diamond is the voted shape.
The Shape of GC, NAD, Union, Conference, and Club Honour Patches (pdf)